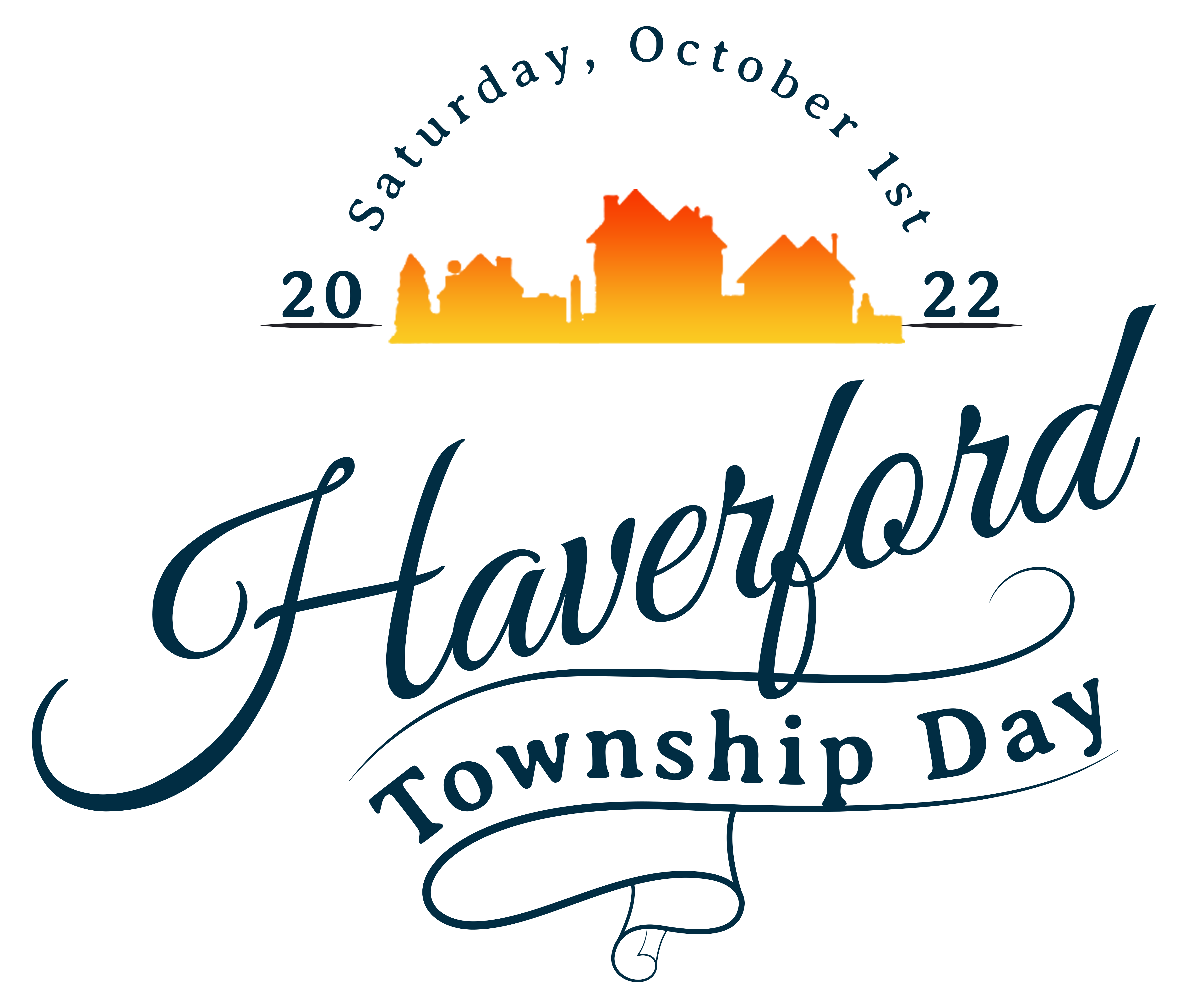 The 27th annual Haverford Township Day is scheduled for Saturday, October 1, 2022.

Join us for a Community celebration that includes a parade, live music and entertainment, great food, flea market and craft fair.
Day's Activities:
10:00am-3:00pm Flea Market & Craft Fair
8:30am (start time) 5K Race at the Middle School
10:30am (start time) Parade starts at Manoa Shopping Center
Live entertainment - music, street performers, kids rides
Sponsorship levels & applications for business participation:
5k




Business Sponsorship




Non – Profit

Parade

Green Zone Application
Haverford Township Day 2022 Committee:
Coordinator/Sponsors: Brian Barrett
Music: Bill Whitney
Food: Chris Connell
Crafts: Janice Siddons
Flea Market: Deborah Woodruff
Entertainment:Diane Josepher
5K Run: Chad Brooks & Eileen Mottola
Parade / Sponsors: Dave McArdle & Paul Molino
Logistics: Chief John Viola
Non-Profit: Nicole Maclean
Green Zone: Joy Baxter
Thank you to all of our sponsors for helping make Haverford Township Day 2021 possible!
Gold Sponsors - $1200
Business Sponsors - $600
Green Zone Sponsors - $160
5K Sponsors - $500
Adam Mechanical Services
Child and Family Focus
Clean Energy Co-op
Havertown Carpet Company
Crozer Key
Franklin Mint Federal Credit Union
CLEAResult
Logo Wearhouse
Donald Millers Electrical Services
Edward Jones
Mother Compost
Nolan Painting
Executive Tree Care
Kids Grins – Dentistry for Kids
Peco Energy Assessments
Pennoni
Erica Deuschle & Co Real Estate
Lou Curley's Chimney Service
Peterson Insurance
Farryn Electric
Steven Clott, CPA CFP EA
Planet Fitness
Foote Orthodontics
Penn Construction and Design
Geras Home Care
Physical Therapy Wellness Institute
Global Neurosciences Institute
Planet Fitness
Main Line Health
Pop Fit Studio
Liberty Coca Cola
Positivity Yogis, Inc.
Stretch Funeral Home
Power Home Remodeling
Scheier Family Dentistry
Universal Pet Services
Wagner Real Estate, Compass